Aquariums
Annerley aquarium provides many different styles and types of aquariums. Some of the brands of Aquariums we carry include, JUWEL, AQUAEL, AQUAONE and OCEANFREE. For example - Bowls in many different shapes and sizes. All in One aquariums - which normally include Filtration, Lighting and Heating suitable for smaller type fish. Bow Front, Bay Window, Panorama or Curved Corner glass aquariums, giving the owner a different aspect of viewing. Marine aquariums, provide the owner with their own piece of the Barrier Reef, we have aquariums ranging from small Nano tanks to much larger saltwater systems. Call Annerley Aquarium on 3397 6266.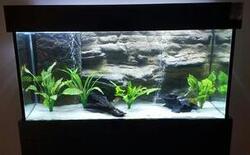 ANNERLEY AQUARIUM
Here at Annerley Aquarium provides a large variety of aquariums to meet your needs.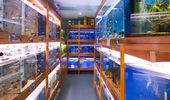 FISH FOOD
Here at Annerley Aquarium we stock a wide and varied range of Food to keep all different types of Fish happy.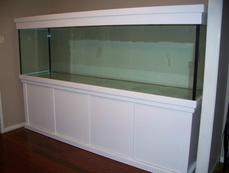 STORE LOCATION
We are located at 135 Old Cleveland Road, Greenslopes, Queensland 4151
Custom Made Aquariums
We also provide Custom Aquariums Professional made in various Sizes and Styles to suit and tie in with existing home furniture, whether it be a Contempory style look your after or VJ style, we have you covered here at Annerley Aquarium.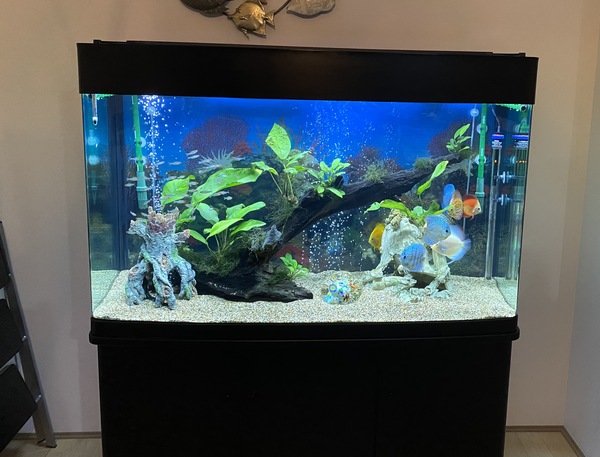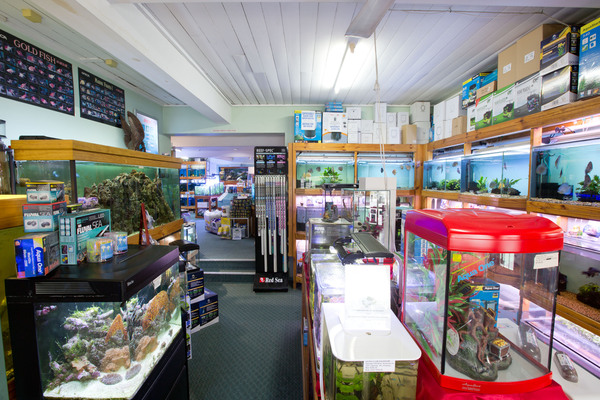 Nano Aquariums can range from 4 Litres to 60 Litres. They make a great addition to any home as they are normally Small and Compact, taking up as little room as possible. These Aquariums can be customized to house certain fish and invertebrates, and some will also come with Filtration, Heating and Lighting. Planted Nano Aquariums are also are great option to have in the home as they look like underwater gardens, if setup the right way they help to create an amazing ascetic feature, that would fit in well with existing decor. Aquascaping and Hardscaping Tanks are also in the cateorgory of Nano Aquariums.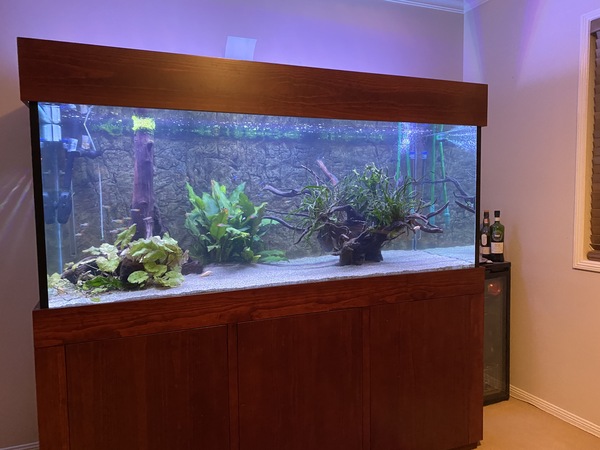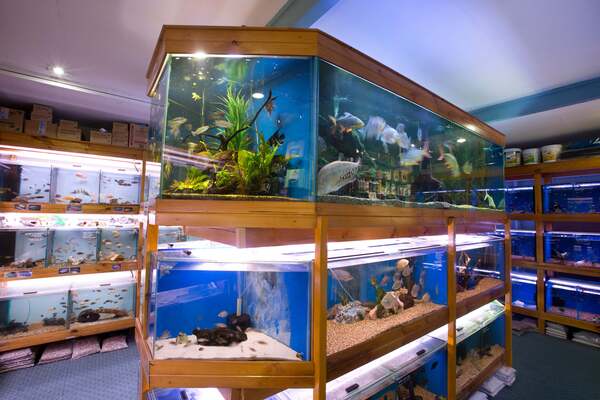 Custom Made Aquariums
We have many stunning aquarium designs for you to choose from. Our innovative designs create a piece of living art in your home, office, or lobby that is both tranquil and stimulating. We design freshwater and saltwater aquariums, and provide a wide variety of choices for you to choose from so that we can achieve the look you want for your space.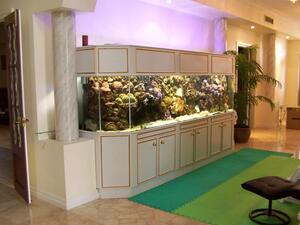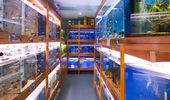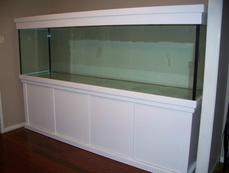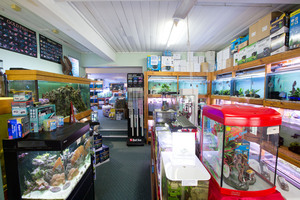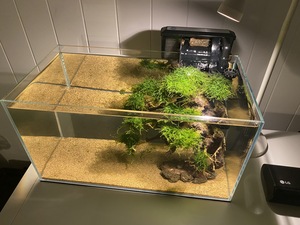 Call 3397 6266.
Annerley Aquarium. 135 Old Cleveland Road, Greenslopes, Queensland 4151.
We offer professional aquarium maintenance advice for worry free enjoyment of your aquatic display and provide a complete selection of both freshwater and saltwater fish, corals and invertebrates.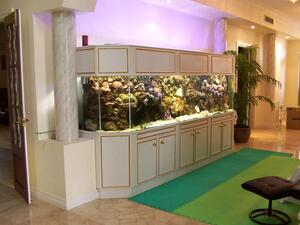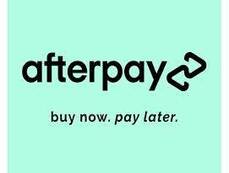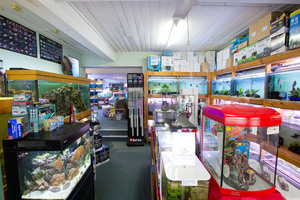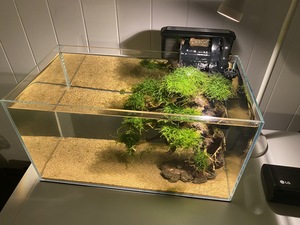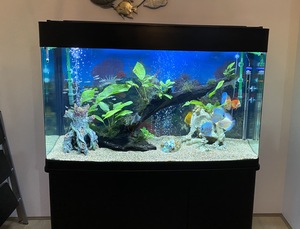 Aquariums at Annerley Aquarium
We have all the aquarium supplies you need for any aquarium. Our enthusiastic and knowledgeable team are ready to help. Whatever your requirements we can help. Everything for the beginner to the expert aquarists.
Our friendly staff are eager to share their knowedge and passion with you. We are home to one of the largest selections of tropical fish, marine fish, aquatic plants, decorations, aquariums and aquarium supplies in the state. Whether you are new to the hobby, or are a life long enthusiast, you are sure to find something new and exciting whenever you visit our fantastic showroom. Whether you are starting a new tank or adding to your existing tank, Annerley Aquarium is here for you. Call Annerley Aquarium on 3397 6266.
Custom Aquariums
Annerley Aquarium Create a healthy and beautiful fish tank with aquarium supplies from Annerley Aquarium. We are a family owned business with more then 30 years experience. Our aquarium store carries an extensive selection of fish, corals, plants, and everything else that a beginner or seasoned hobbyist would need. Depend on our knowledgeable, dedicated sales staff for the most expert advice while offering the lowest prices possible. Additionally, we provide you with full details about how to set up, stock, and maintain a freshwater or saltwater aquarium. Stop in soon to shop for what you need in an environment that is truly enjoyable.